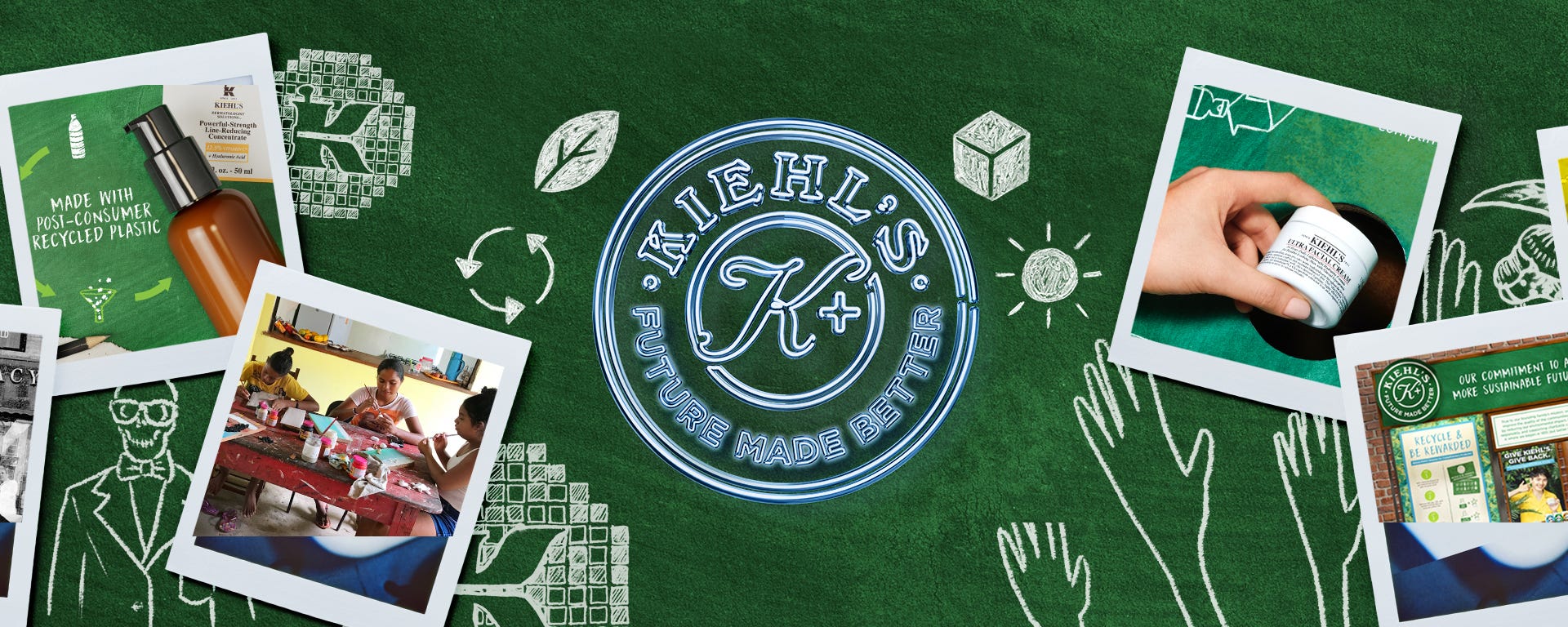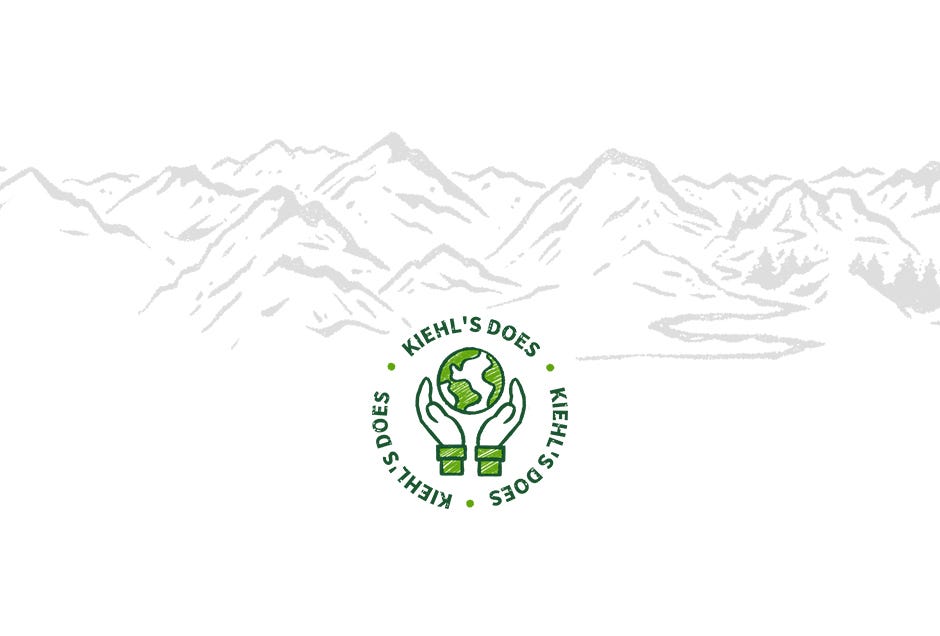 DOING OUR PART

More than a mission, Kiehl's Does is responsibility in action. lt's what we're doing now to generate less waste and reduce carbon emissions through the formula ingredients we use and the packaging materials we choose.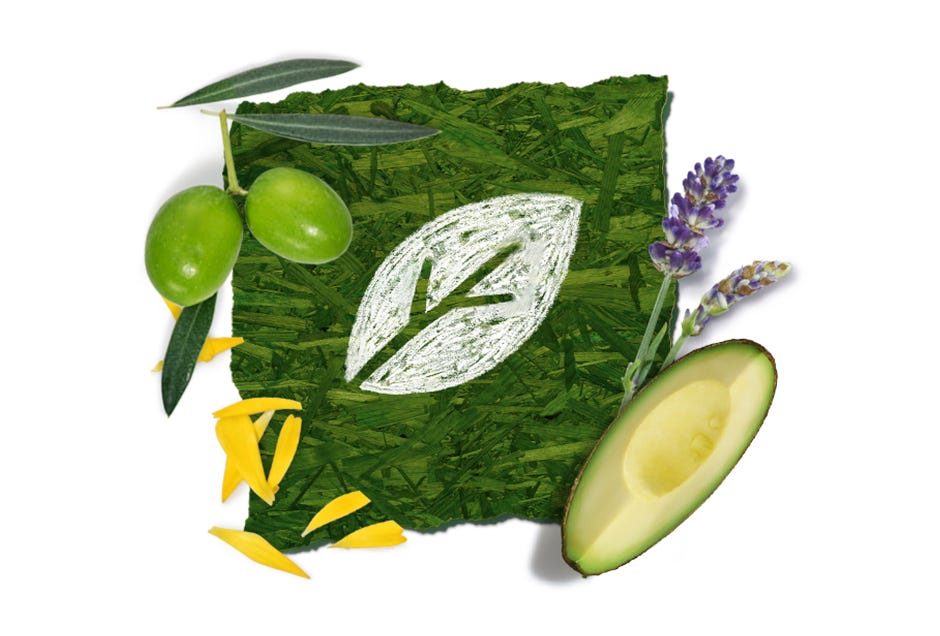 FILLED WITH PURPOSE

We formulate our products to improve the overall health of your skin and with the wellbeing of the environment in mind.98% of our formulas are made with at least 3 renewable ingredients - which means they can be replenished or regrown. We continue to watch our water usage in manufacturing, and have reduced water waste by 78% to date. And the raw ingredients we buy help support responsible farming practices in over 600 communities worldwide.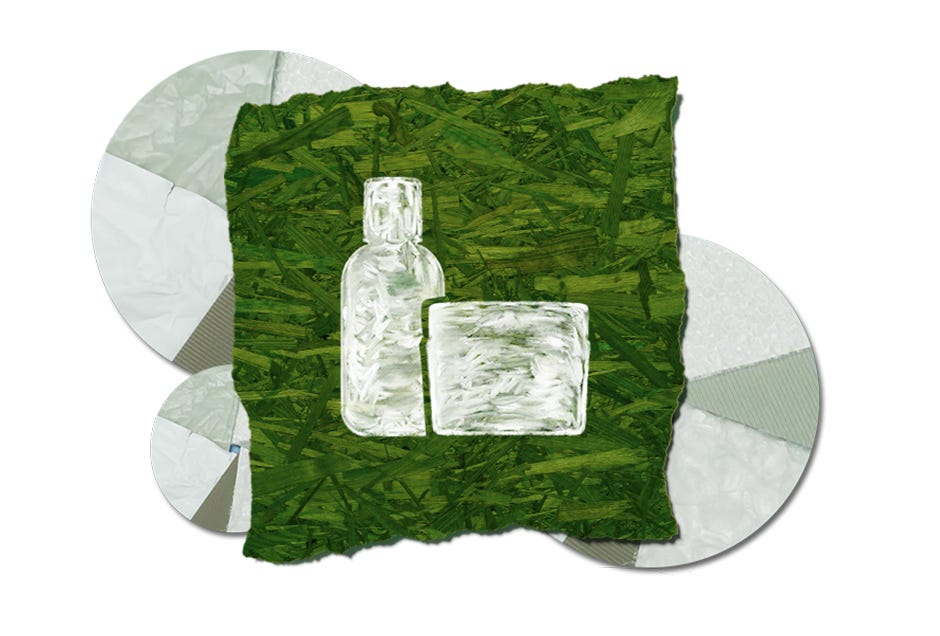 PACKED WITH RESPECT

Minimal waste packaging without unnecessary paper cartons has always been the Kiehl's way, but now we are taking it further. In 2020 we reduced virgin plastic usage by 19.3% by incorporating post-consumer recycled materials in our packaging. Today, over 80% of our packages are made with recycled material (while we continue to work on the other 20%).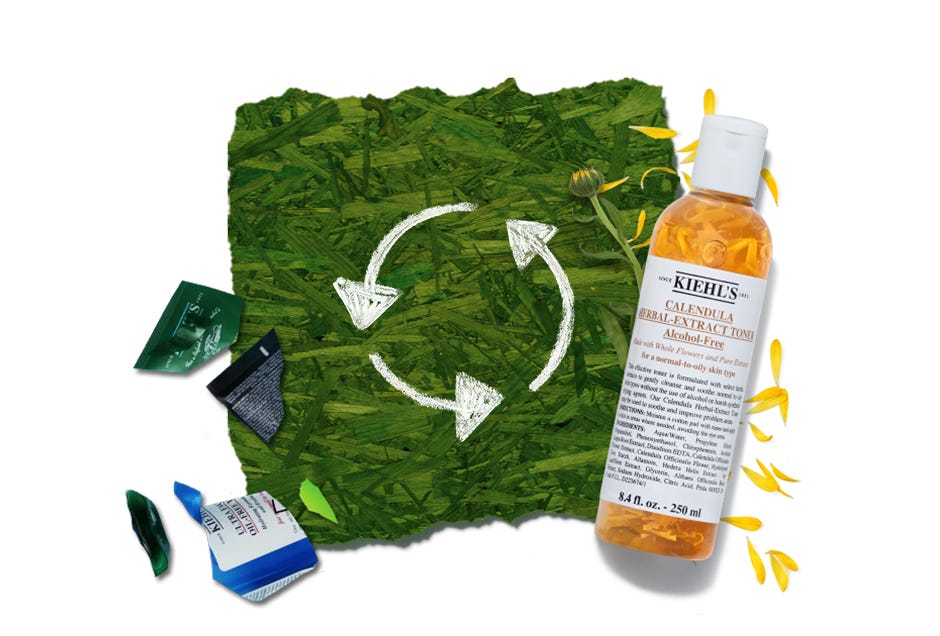 NEW LIFE FOR OLD JARS

Irving Morse makes "Try Before You Buy" the pharmacy's unofficial motto. This principle of personalized customer service, together with generous sampling, has remained a Kiehl's tradition for more than 95 years.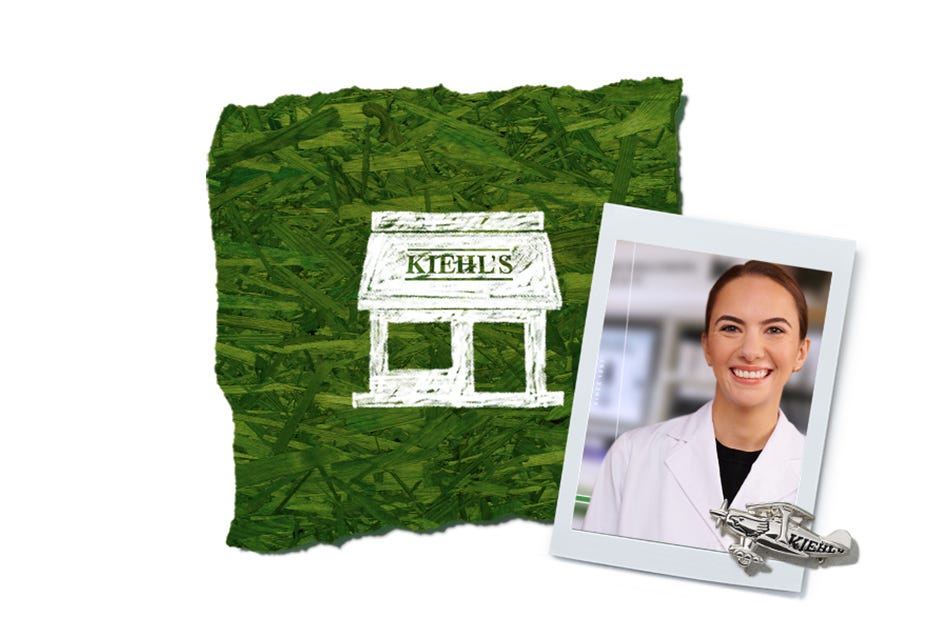 FROM BOTTLE TO LAB COAT

Every Kiehl's Customer Representative worldwide wears a white lab coat, which is now made with fabric composed of 65% recycled consumer water bottles. Many in-store fixtures are also made with upcycled materials.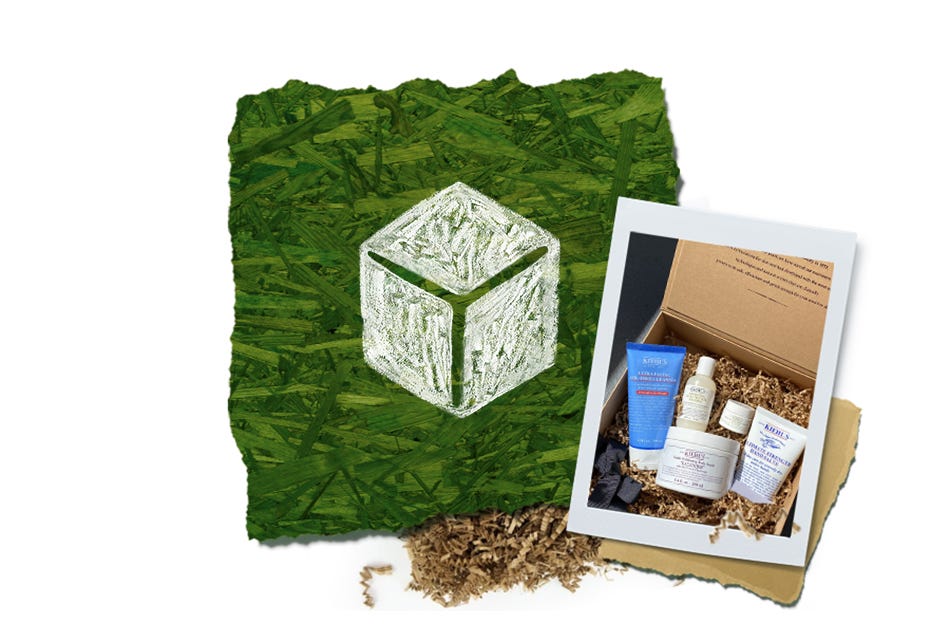 BOXED FOR THE BETTER

We ship our online orders with 100% plastic-free packaging, significantly reducing waste and improving material recyclability.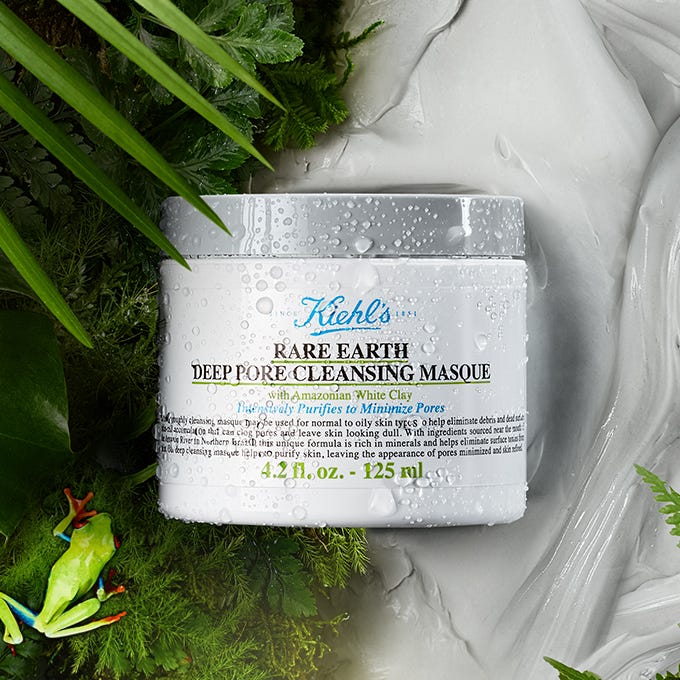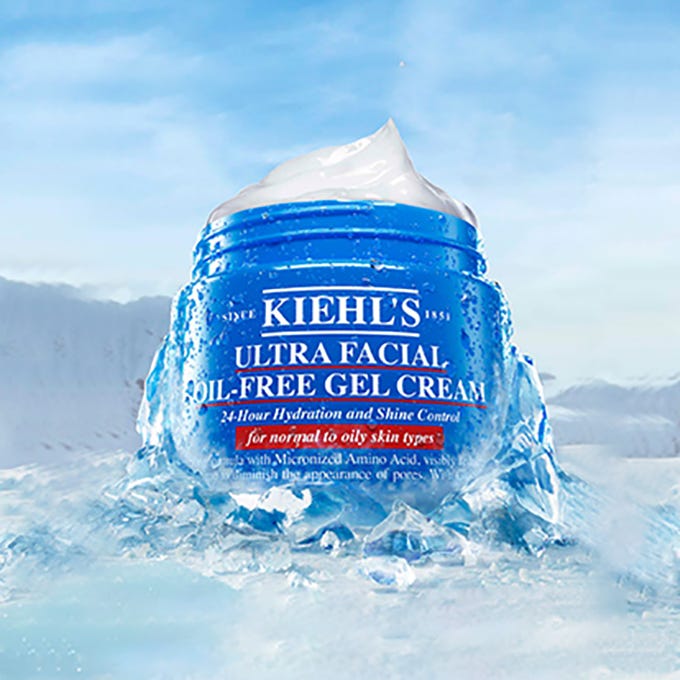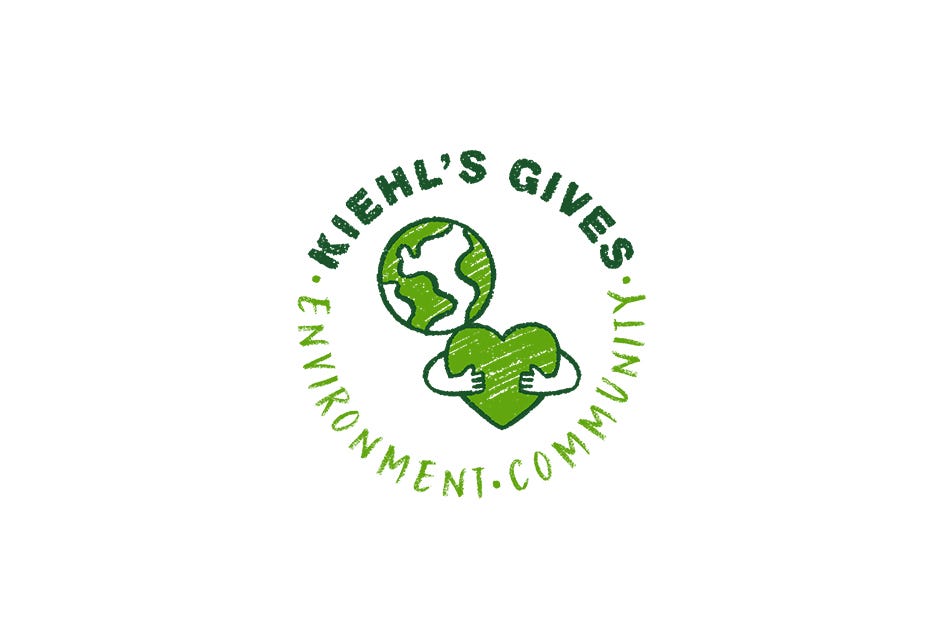 GIVING BACK

We believe in active generosity, and through Kiehl's Gives, our company-wide philanthropic commitment, we've supported 137 charitable organizations through 213 local initiatives since 2015, with a special focus on the environment and positive social change.