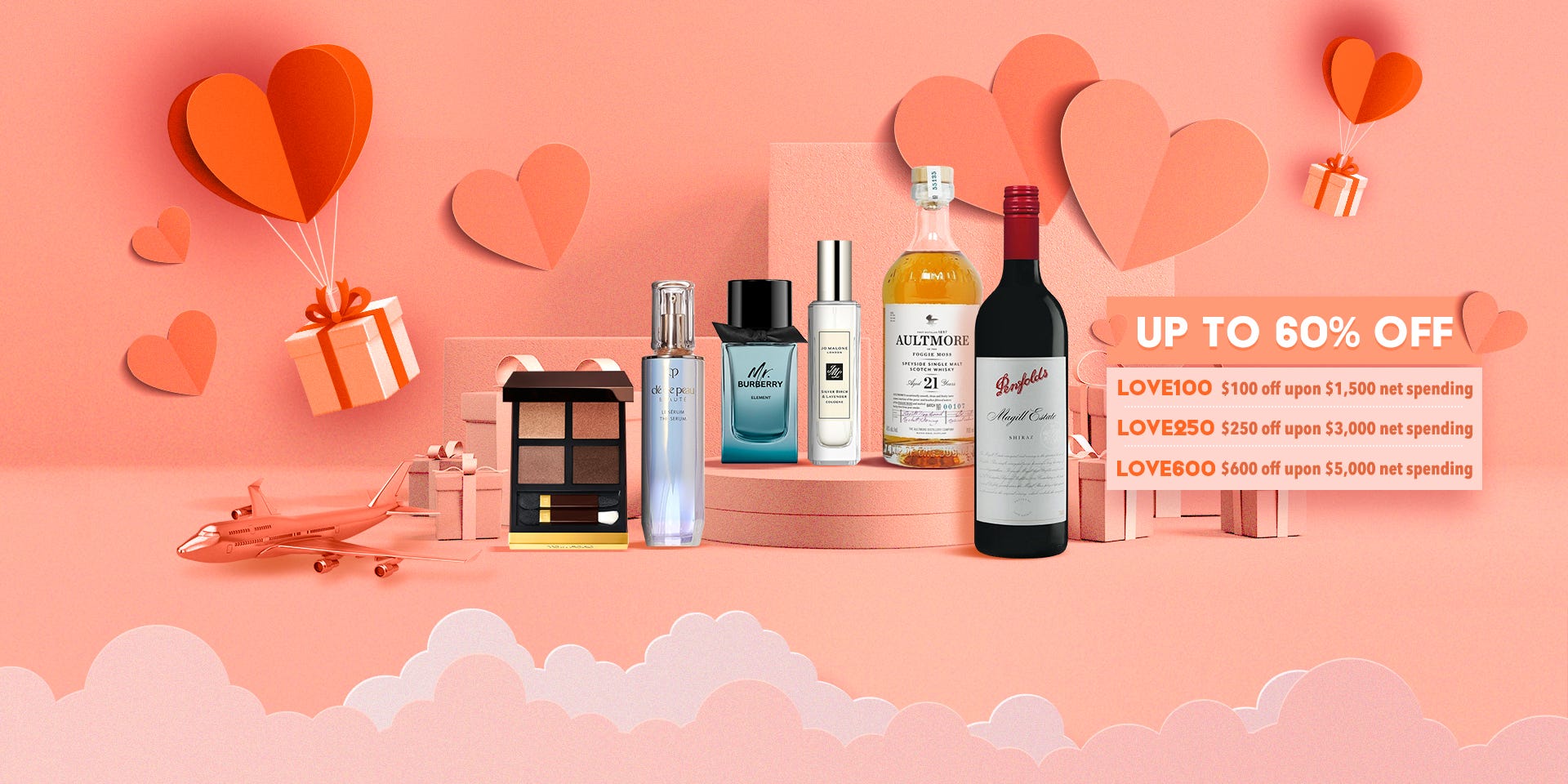 Celebrate this special day of love with a romantic trip abroad and surprise your most important one in life with the perfect gift. We've selected a range of amazing gifting ideas, including hot selling beauty products, refined liquors and stylish lifestyle products, for you to make this day special and unforgettable.​​
From now till 14 February 2023, enter following codes for instant discounts:

• "LOVE100": HK$100 off upon HK$1,500 net spending;
• "LOVE250": HK$250 off upon HK$3,000 net spending;
• "LOVE600": HK$600 off upon HK$5,000 net spending

Terms & Conditions apply.
Check out the perfect gifts for your loved ones

- MORE GIFT CHOICES FROM POPULAR BRANDS -